The GoMediaZine is celebrating another great year of insights, advice and inspiration. A huge "thank you" goes out to all of our contributing authors, kind enough to volunteer their time and share their wisdom with us over the past year. We are also grateful to you, the design community, for contributing your work and sharing your views, in order to make our site an exciting and interactive one.
Here are some of our top posts of 2013. Have you read them all?
1. Vintage Typography Tutorial by Bobby Haiqalsyah
2. 50 Inspiring Print Designs by Go Media
3. Tips for Picking An Impeccable Color Scheme by Luke Clum
4. Tutorial: How to Design and Print Custom Silk Screen Die-Cut Stickers by Jeff Finley
5. 40 Fresh, Free Fonts for Graphic Designers by Go Media
6. 40+ Cool and Inspiring Poster Designs by Go Media
7. Illustrate & Design an Alternative Gig Poster in Photoshop by Ben Fellowes
8. Top 100 Design & Inspiration Blogs: Go Media & Friends Favorites by Go Media
9. 20 Designers You Should Follow on Instagram by Go Media
10. Sakai Vector Portrait by William Beachy
11. 15 Stunningly Beautiful Landing Pages by David Edwards
12. Design Tools I Can't Live Without by Go Media
13. Happy Dog Illustration and Design Tutorial by Lucy Williams
14. Quickbooks or Freshbooks, Which Should You Use? by Kim Finley
15. How To Use Mockup Everything by Go Media
16. 50 Vintage Freebie Finds by Heather Sakai
17. 4 Lessons in Minimalism by Luke Clum
18. The poster mockup templates get an upgrade! by Carly Utegg
19. 8 Detrimental Design Habits to Break Today by Go Media
20. Introducing our brand guidelines template by Simon Birky Hartmann
21. Inspiration Now! 11 Ideas from Our Favorite Designers by Go Media
22. Tutorial: Block Print Design with Derrick Castle by Derrick Castle
23. Dust, speckles and noise by Simon Birky Hartmann
24. Let's make a horror poster with vector set  23 by Simon Birky Hartmann
25. Preparing for your Design Career: 5 Important Lessons by Aaron Roberts
26. Drawn to Business: Writing Winning Proposals by William Beachy
27. How to Launch your Freelance Business: 9 Simple Tips by Go Media
28. A new Arsenal release: the Fractal Space texture pack by Simon Birky Hartmann
29. Flickr Pool Showcase – March 2013 by Go Media
30. The Fundamentals of Great T-Shirt Design by Go Media
31. How to Land the Design Job of Your Dreams by Go Media
32. Essential Tips for Success from Designers We Trust by Go Media
33. Episode 9: Myths of Owning Your Own Design Firm plus an Interview with These Are Things by Bryan Garvin
34. New Mockup Everything Goodness! by Go Media
35. Jerseys & More Hit Mockup Everything, Winner of our Design Contest Announced! by Go Media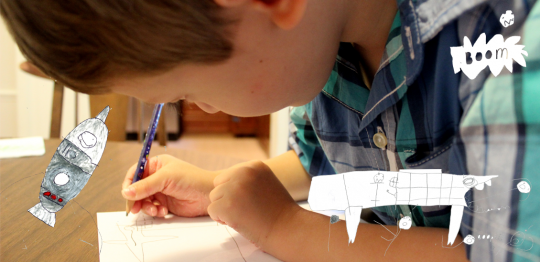 36. The Top 5 Lessons I Learned About Design from my Five-Year Old Nephew by Heather Sakai
37. Sean McCabe: Doing What You Love by Go Media
38. Interactive Infographics Bring Urban Architecture to Live by Meleah Maynard
39. Introducing Feedly + 5 Tips and Tricks by Go Media
40. The Responsive Pricing System by William Beachy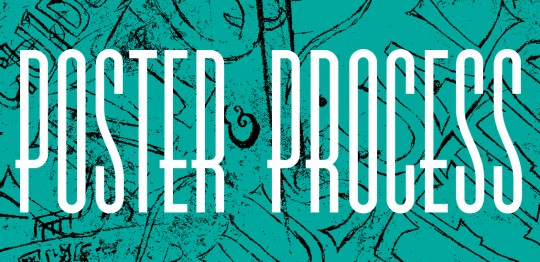 41. 5 Gigposter Process Videos You Need to See Now by Tom Booth
42. WMC 2013 Portfolio Winners Announced! by Go Media
43. Read this Book: Design Currency by Heather Sakai
44. How to Sell Design Services Like Products by Lauren Prebel
45. Mockup Everything Contest Winner + New Templates by Go Media
45. Japanese Design Inspiration by Heather Sakai
46. Episode 15: An Interview with Jon Contino, WMC Fest Is This Week! by Bryan Garvin
47. Ampergram: Capture. Tag. Type. Share. by Phillip Pastore
48. Attack of the Super Cute! Kawaii Creations with Jerrod Maruyama by Heather Sakai
49. Flickr Pool Showcase – January 2013 by Go Media
50. An Eye for Design: Building An Affordable Luxury Brand by Go Media
Special thanks to all of our contributing authors: Bobby Haiqalsyah, Luke Clum, Meleah Maynard, Lucy Williams, Nathaniel Scramling, Dan Robinson, Jason Schwartz, Kyle Saxton, Chad Tibbits, Dustin Schmieding, Maarten Kleyne, Phillip Pastore, Derrick Castle, Tom Booth, Polly Chandler, the Go Media staff and Our Friends at Mighty Deals. Thanks, too, to the numerous creatives who submitted their talents in the form of art and interviews!  There are so many of you to mention at the moment, but know we are forever grateful!
What would you like us to cover in 2013? Please comment below or email your thoughts over to Heather Sakai, GoMediaZine editor.